Soumitra Bose | TNN | Updated: Sep 3, 2017, 02.08PM IST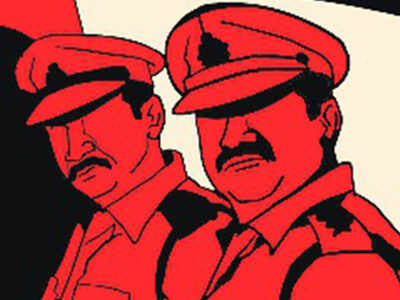 NAGPUR: The formations and functional aspects of Naxalites' 'Vistar dalam', active at the tri-junction of Gondia (Maharashtra)-Balaghat (Madhya Pradesh)-Rajnanadgaon (Chhattisgarh), was discussed in the inter-state conference on Naxalites held at Gadchiroli on Friday. The conference was organized and conducted by DIG, Naxal range, Ankush Shinde.
The main aspects of the conference, also attended by officials from Kanker district of Chattisgarh, revolved around 'operational coordination' and 'information sharing'. Officials from Gondia too had participated in the conference. It's learnt that the officials from Border Security Force (BSF) and Central Reserve Police Force (CRPF) too were present from both Maharashtra and Chhattisgarh.

Shinde, who had chaired the conference, said much emphasis has been laid on the intelligence collection and activities of the vistar dalam which is required to be nullified. "We have discussed the Standard operational procedures (SOPs) to remove glitches in the communication. In future, the aim would be to improve communication," he said.
It was also learnt that inter-state operations along the borders and other joint actions were also discussed. The information regarding the dalam members, key leaders, their locations and movements too were discussed among the officials. The inputs regarding formations of other new outfits and groups among the Naxalites, active in Maharashtra and Chhattisgarh, too were exchanged.
Information regarding urban cadres too were exchanged along with the reds' latest strategies and plans of the Naxalites from the seized materials and literature